Trending: Conscious Kitchen
Consciously living, cooking and enjoying
The kitchen is more than the place where cooking is done. It's a place for eating, laughing and living. The kitchen is the centre of a new lifestyle - more sustainable, more mindful, and healthier. Natural materials and using a wood-burning stove to cook and bake are in vogue.
Closed restaurants and working from home during the corona pandemic have caused our own four walls and home cooking to gain a new status. Thus the kitchen has again become the focus of many homes and is also supposed to support the more conscious lifestyle. The Zukunftsinstitut (Institute for the Future) calls this Conscious Kitchen
More people are cooking for themselves, trying out new things and deliberately making time for cooking and eating together. This places new demands on the kitchen. The Conscious Kitchen drags the subjects of sustainability and mindfulness into focus. High-quality, regional and fresh ingredients and avoiding food waste are particularly important. Eating together at the table is increasing in importance, and with it also the kitchen.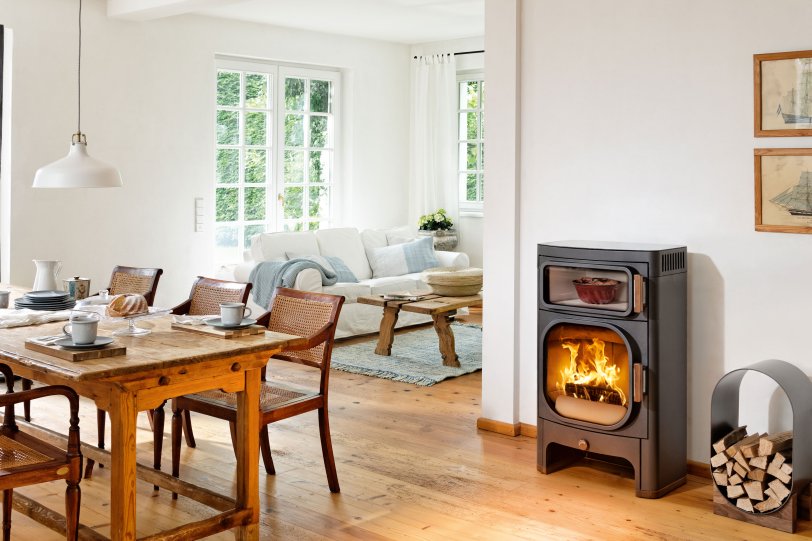 Natural design 
It's not only the food that we eat that should be sustainable. The design of a kitchen must also meet people's altered requirements. Pure status kitchens or microwaves as a substitute for kitchens are no longer sufficient. Functional familiarity and authenticity is the motto in Conscious Kitchen kitchen design.
Awareness of materials used, quality and design has also changed. Wood and stone, for example, are appearing in kitchens more frequently. Growing culinary herbs at home is becoming increasingly popular. But traditional and sustainable ways of cooking, such as baking bread on the stove, are also in vogue.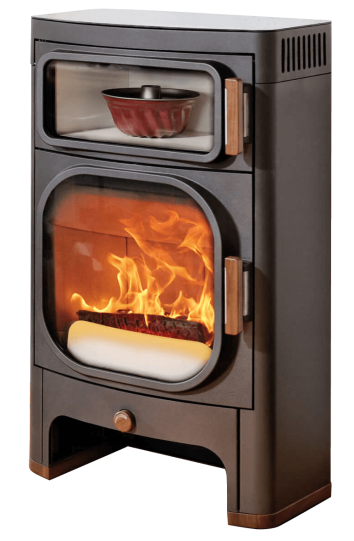 Warmth and pleasure
Our wood stoves with cooking, baking and warming function perfectly fit the concept of the Conscious Kitchen. They combine authentic cooking and backing with the requirement for sustainability and independence. The appliances enable delicious meals to be prepared even without gas- and electricity supply. Crispy bread or savoury stew, this unique way of cooking makes every dish into something special.
Practical side-effect: Your home gets heated. The flickering of the fire also creates a cosy atmosphere. So your kitchen becomes a place that can be consciously enjoyed.
Discover our fireplaces with cooking, baking and warming functions!