Stoves dispense a particularly pleasant warmth and thus bring a homely atmosphere into every room. The Xtra Heat MemorySystem from Austroflamm extends the cozy hours and makes the heating method even more efficient.
Probably the best heat reservoir is a further development of our patented Heat Memory Systems: we combine the Heat Memory System with a special heat exchanger, pack more than 100 kg of it into a stove and fit the latter with convection air that can be controlled and even locked – for heat that lasts longer.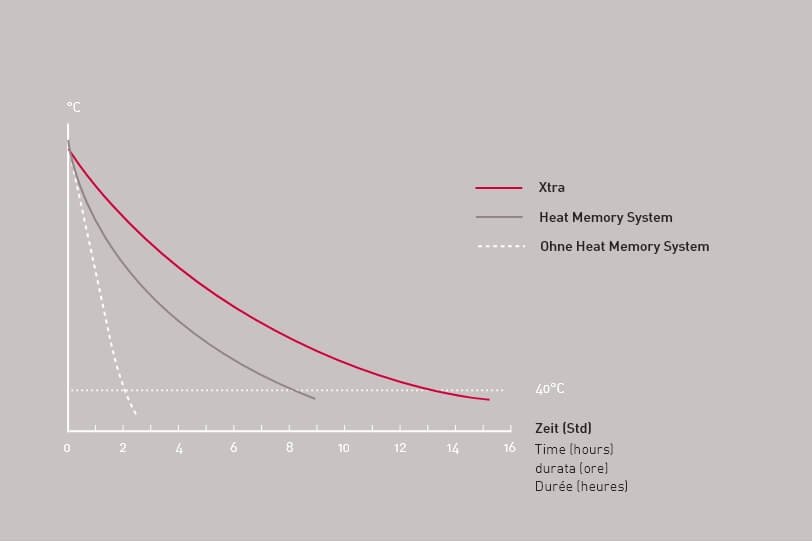 Xtra storage technology for long-lasting warmth
Stoves with our Xtra storage technology not only heat the room for significantly longer than conventional models, they also heat up particularly quickly. This is clever and at the same time efficient, because this way a pleasant room climate is provided every time. Exactly what you would expect from an efficient stove.

The figures speak for themselves: with less than nine kilograms of wood you can provide your rooms for up to twelve hours withheatin a pleasant andenvironmentally-friendly way.
Discover products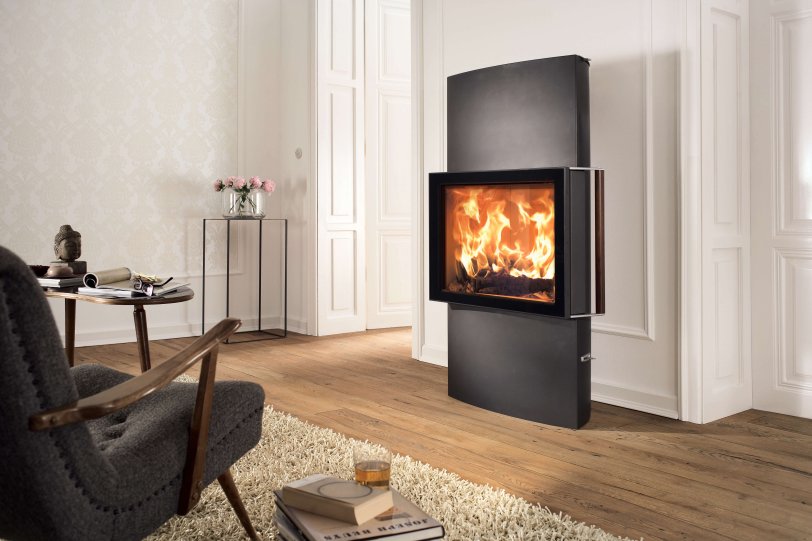 Efficient and environmentally-friendly heat
With our fireplace systems with Xtra stored heat you benefit in particular from a reduced consumption of wood. This is a result of the more than 100 kilograms of storage materials that are incorporated in every Xtra stove. The highly effective and long-term heat storage not only reduces the wood requirement of the stove itself but also ensures that the central heating can stay turned off more often – especially in the transitional times in spring and autumn. This reduces heating costs and also .

Another benefit is the convection air, which can be controlled and blocked, which enables a particularly even emission of heat. This makes it possible to control or even reduce the heating in the room entirely as required using the movement of air.
Discover Austroflamm stoves with Xtra stored heat.