A GENUINE CLOU for anyone who might be looking for something quite different: round doors, oval body and a large elegant walnut door handle result in an unusual combination that you certainly don't find in every living room. Equally special, if not unusual for Austroflamm models, is the fantastic Xtra heat storage system for up to 12 hours of stored heat.
What makes the Clou special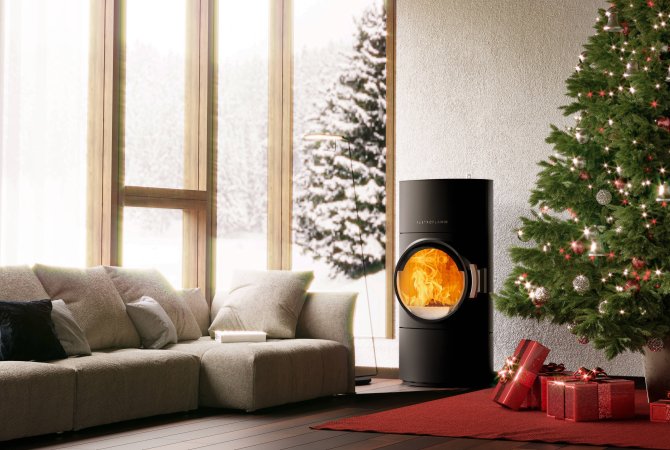 Elegant design.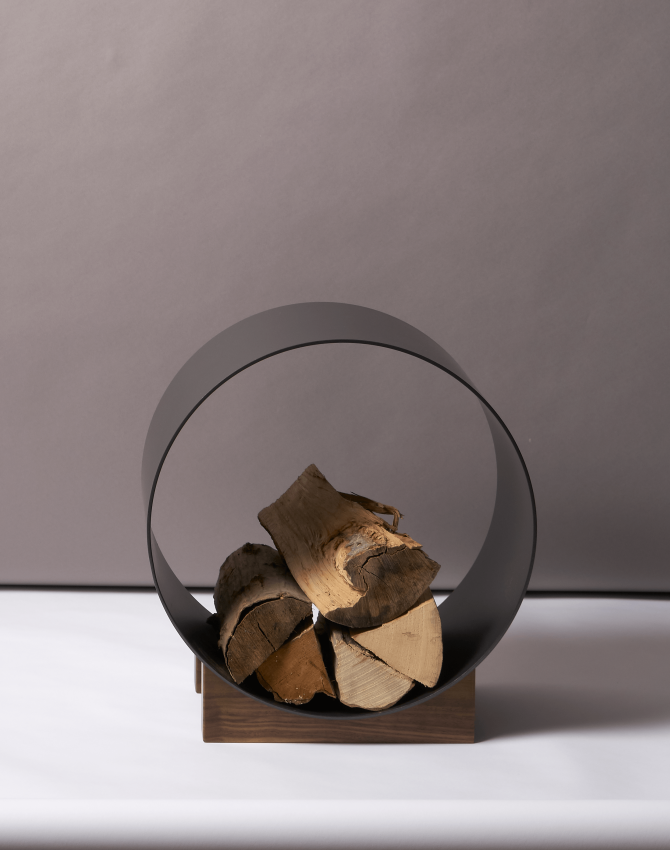 The wood storage picks up on the design of the round cast iron doors.
Discover Clou Xtra in the room